Cloverkey Announces Gift Shop Partnership with University of Rochester Strong Memorial Hospital
Friends of Strong Select Cloverkey as Their Gift Shop Operating Partner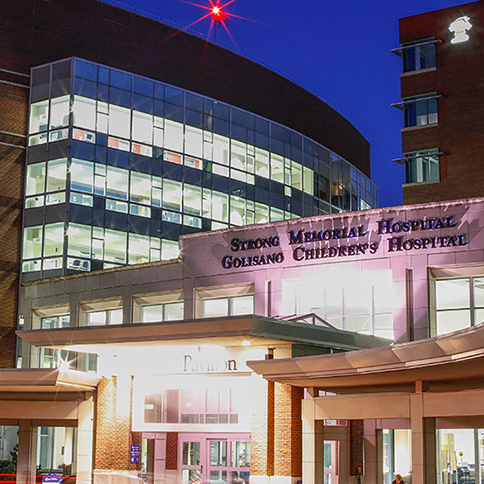 Carrollton, TX – Cloverkey is pleased to announce they have been selected by the Friends of Strong and University of Rochester Strong Memorial Hospital as their gift shop operating partner.
Formed almost 50 years ago, the Friends of Strong exists to advance the hospital's mission in part through raising money to support patient care programs and initiatives. "Through our partnership with Cloverkey, we look forward to increasing our financial support of these critical programs while expanding gift shop services," said Sandy Arbasak, Director of the Friends of Strong. "It's a win-win," she continued.
"We are honored to have been entrusted by the Friends of Strong with the operation of their gift shop," said Mike Cohen, CEO of Cloverkey, "And we take this responsibility very seriously." Cloverkey COO, Gwynne Gillette, added, "We are committed to mirroring the FOS mission in everything we do from start to finish."
The new Friends of Strong gift shop will open Monday, October 2, 2023 with a fresh new look. But familiar faces will remain as almost the entire gift shop staff will continue working in the shop. And there will be other changes to look forward to, such as:
Expanded operating hours – almost doubling the gift shop's original hours.
Robust ecommerce site for delivery on campus to patient rooms.
Customer loyalty program
Merchandise enhancements, including hospital-branded logo merchandise with both the UR Strong and Golisano Children's brands
Kim Schuler, Chief Revenue Officer of Cloverkey, laid out the company's vision for the new shop, saying, "We know we serve at the hospital's invitation and that everything we do reflects on the hospital. The new gift shop will honor the Friends of Strong standard. It will be an expansion and extension of the work FOS has done in its long tenure of service to the hospital."
---
About Cloverkey: Cloverkey is a hospital gift shop outsource partner based in Carrollton, TX, a Dallas suburb. Cloverkey offers a turnkey gift shop management program that embraces partnership, supports special hospital requests, and always operates with honesty and integrity. Through its relationship with its sister company, Kelli's Gift Shop Suppliers, Cloverkey has access to thousands of individual retail items from more than 500 distinct vendors and a reputation in the retail industry that allows it to work with any new vendor as needed. For more information visit www.cloverkey.com or send an inquiry to [email protected].
About Kelli's: Headquartered in the Dallas suburb of Carrollton TX, Kelli's is a gift shop distribution business established in 1999 by the founders of Lori's Gifts to bring their merchandise selection expertise and buying power to individual gift shops across the country. With more than 10,000 retail partners, Kelli's product is found in virtually every hospital gift shop in the USA as well as resort, hotel and casino gift shops, pharmacies, other specialty gift shops and boutiques as well as through Amazon. For more information visit www.kellis.com or send an inquiry to [email protected].