OUR MISSION: To provide world-class retail solutions that elevate customer experience.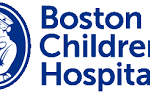 Carrollton, TX – Cloverkey announces it has been awarded the opportunity to operate the Boston Children's Hospital gift shop. The gift shop is expected to open by the end of April and installation of the new shop will begin April 19, 2021. "We are so proud to have been selected…
Read More
Find more success with your hospital gift shop.
Questions?
We would love to answer them.
Reach out to us to learn more and see how our custom solution can meet your needs.